Meet the Admission Team
Tanya Farrell
DEAN of enrollment management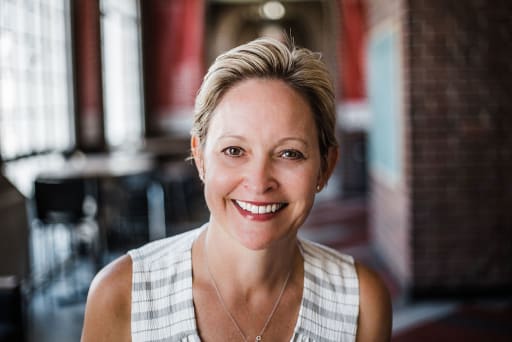 Tanya is the Dean of Enrollment Management for Stuart Hall and the primary contact for Stuart Hall admission. Tanya leads the Admission team in designing, implementing, and maintaining a comprehensive enrollment management program. She has two decades of experience in communications, with expertise in media and community relations, publication development, financial and donor relations, and event management. Tanya joined the Admission team in 2013 but has been a member of the Stuart Hall community since 2009 when her older son, Charlie '22, entered Kindergarten at the former Lower School. While her career has taken her from New York City to San Francisco, she has proudly called Staunton home for the past 15 years. Tanya holds a B.A. in Communications from Xavier University.
maria ortiz
assistant dean of enrollment
After graduating from Stuart Hall in 2014, Maria pursued her love of dance at Shenandoah University, earning a B.A. in Fine Arts. Once she graduated college, Maria realized that her heart remained at Stuart Hall, so she joined the STU staff as our Assistant Dean of Enrollment. Serving as the Assistant Dean of Enrollment allowed Maria to further develop skills in communication, event planning, and when necessary, conflict resolution.
Katherine Meier
Enrollment & Advancement OPS.
Katherine has been a part of the Stuart Hall community since 2014. She joined the staff as our Residence Life Coordinator, responsible for overseeing the boarding program including planning and coordinating boarding student activities and ensuring the safety and well-being of the boarding community. During her time at Stuart Hall Katherine has also served as Assistant to the Head of School and as Program Support Manager. In her current role as Enrollment and Advancement Operations Coordinator and Board Liaison, Katherine supports the daily work in the Enrollment and Advancements Offices as well as supporting the School's Board of Governors and Foundation. She holds a Bachelors in Psychology and Human Development from CSU Long Beach.
In her spare time, Katherine enjoys gardening, cooking, exploring national parks, and chasing her adorable toddler son.